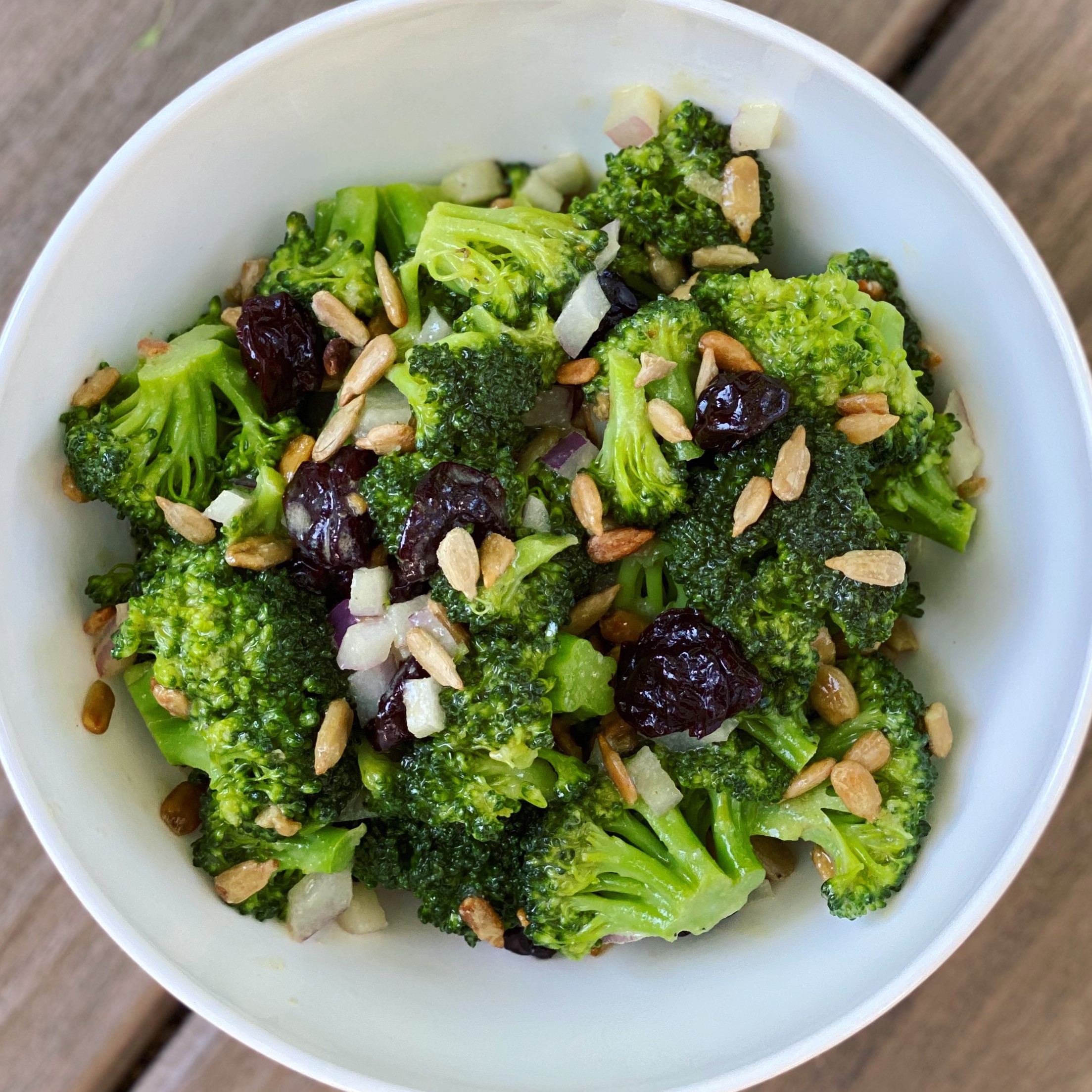 Honey Mustard Broccoli Salad
Salad Ingredients:
1 pound broccoli florets, chopped (about 4 cups)
1/2 cup sunflower seeds
1/2 cup finely chopped red onion
1/3 cup dried cherries, raisins, or cranberries
Dressing Ingredients:
1/3 cup extra-virgin olive oil
2 Tbsp apple cider vinegar
1 Tbsp Dijon mustard
1 Tbsp honey
1 medium garlic clove, minced
1/4 tsp salt
Directions:
In a large mixing bowl, add in chopped broccoli, sunflower seeds, onion, and cherries into a large serving bowl.
In a separate bowl, add in all the dressing ingredients (olive oil, vinegar, mustard, honey, garlic, and salt). Whisk to combine.
Pour the dressing over the salad and stir until all the broccoli is coated in the dressing.
Set in the fridge to marinate for at least 20 minutes, or overnight, before serving.